Fair Factories Clearinghouse builds compliance software that facilitates global companies and industries improve world wide factory working conditions, public health and safety and environmental stewardship.
Our technology has facilitated improved workplace conditions for over 15 million workers in 30,000 factories.
100% of your tax deductible gift will be used to
fund critical research & development for future compliance software enhancements

provide valuable grants to individuals or organizations aligned with the FFC mission

take a look at the donor policy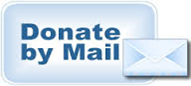 Please Download this form and mail it to us.