CUSTOM DATABASE SOLUTIONS
By providing custom solutions to other Multi-stakeholder groups, FFC can increase its impact on bringing about sustainable industry change. FFC management includes experienced IT professionals having developed and delivered hundreds of complex systems in their careers.
While FFC's core platform may have a simple to use interface and front end for all stakeholders, the behind the scenes sophistication of the platform evolved because brands in diverse industries worked together with FFC to get greater results. As a result, FFC is uniquely qualified to handle the most sophisticated and demanding supply chain challenges – quickly, and without years of additional up-front system development.
FFC's core platform has been designed to be configurable, and this allows FFC to create and deliver other private and unique compliance communities quickly, and with reduced risk of complex development. FFC is used to dealing with non-profit customers who are mission driven and good at what they do, but they may not be systems orientated or deep in staff available to work on systems implementations. As a result, we have perfected a proven implementation methodology that is geared towards non-profits ensuring timely and successful engagements.
Some of FFC's innovative private community developments include: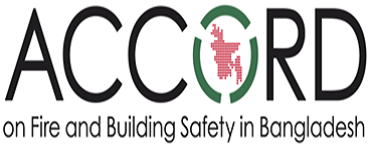 The Accord is an independent, legally binding agreement between brands and trade unions to work towards a safe and healthy garment and textile industry in Bangladesh. The Accord covers factories producing Ready-Made Garments (RMG) and at the option of signatory companies, home textiles and fabric & knit accessories.

http://www.bangladeshworkersafety.org/
The Alliance for Bangladesh Worker Safety was founded by a group of North American apparel companies and retailers and brands who have joined together to develop and launch the Bangladesh Worker Safety Initiative, a binding, five-year undertaking that will be transparent, results-oriented, measurable and verifiable with the intent of improving safety in Bangladeshi ready-made garment (RMG) factories.
The Alliance for Bangladesh Worker Safety ceased operations as planned on December 31, 2018 having completed their five-year term in Bangladesh. Their final annual report is available on their web site and it highlights the achievements they have made over the past five years.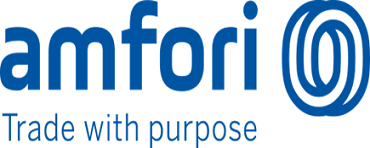 https://www.amfori.org/content/amfori-bsci
Amfori is a leading global business association for open and sustainable trade, that brings together over 2,000 retailers, importers, brands and associations from more than 40 countries. Their membership contains organizations of all sizes and all sectors with a combined turnover of more than one trillion euros.
Their mission is to enable each of their members to enhance human prosperity, use natural resources responsibly and drive open trade globally.
FFC has provided Amfori's compliance database since 2014

The Better Buying initiative provides clear, relevant, transparent, and timely information and analysis about good purchasing practices that will change relationships between multinational brands and retailers (buyers), the suppliers responsible for manufacturing their products, and other intermediaries up and down supply chains.
Better Buying is a unique system for suppliers to communicate with their buyers about purchasing practices that are working well and those that need improvement, without risking their business relationship. Created in collaboration with suppliers, our buyer rating system examines seven key buyer purchasing practices that affect a supplier's ability to adhere to the terms of any contract and operate efficiently while providing a safe work environment and maximizing profitability.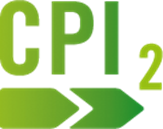 CPI 2 is an initiative of leading trade and brand companies with the aim of playing a pioneering role in the field of environmental and climate protection. CPI 2 offers an innovative action-oriented approach to continuously improve the use of energy, water and chemicals in the textile and footwear industry worldwide. The CPI 2 tool allows suppliers to easily identify opportunities to improve operations with an easy to use approach including hands-on tutorials.
FFC has provided custom database services for CPI 2 since 2016
The Life and Building Safety (LABS) Initiative is an industry-driven program, in which multiple brands and retailers are joining forces with public and civil society organizations to operate a scalable program to eliminate preventable fire, electrical and structural safety risks in key apparel and footwear producing countries in a targeted way.
FFC has provided custom database services for LABS since 2018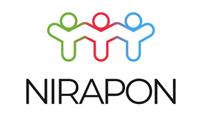 With the Alliance for Bangladesh Worker Safety winding down its operations at the end of 2018, several former Alliance members and other brands committed to sustaining the culture of factory safety in Bangladesh have launched Nirapon, a locally managed organization tasked with overseeing the ongoing safety, training and helpline efforts of the factories from which Nirapon members source.
Nirapon a self-regulating model providing factory building and fire safety monitoring, oversight and reporting services in Bangladesh for its member brands. Nirapon is committed to helping the factories from which its members source develop a sustainable culture of safety; to do so, it will focus on building capacity amongst Bangladesh's assessment and training service providers. This will be accomplished by identifying service providers capable of supporting assessments, remediation, capacity building and training. Factories manufacturing for Nirapon member brands will engage assessment and training service providers from the qualified pool, while Nirapon will validate the quality of services provided and alert membership to any potential risk and issues.
FFC has provided custom database services for Nirapon since their founding in 2019

The mission of the Open Apparel Registry is to maintain an open-source, neutral and publicly accessible database of every facility in the global apparel and footwear sector, for the purposes of enabling industry collaboration and improved identification of factories.
While FFC does not provide the technology utilized by OAR, it did consult with the C & A foundation and the OAR staff in 2018 on the selection of their technology provider, we were a beta tester of their new system prior to launching in March of 2019, and FFC serves on the OAR board of directors. In addition, FFC is leading a MSI working group to design an API to help MSI synchronize their unique supplier ID's with OAR to support greater cross platform data exchange and collaboration.

The Social and Labor Convergence Program (SLCP) aims to bring together unique perspectives to create an efficient, scalable and sustainable solution for social audits. Together, we are working to implement the first industry-wide framework to assess social and labor conditions. This framework includes a standard-agnostic tool and averification methodology that collects objective social and labor data that stakeholders can use to identify opportunities for improvement and track progress. One assessment for all, vast amounts of resources saved. Imagine the possibilities.
FFC has been a SLCP signatory since 2017, and we were a founding accredited host to provide SLCP services to facilities, verifiers, and buyers beginning in light operations testing in 2018. FFC serves on the SLCP technical committee

https://wfsgi.org/index.php/rsi-responsible-sport-initiative/approach
The World Federation of the Sporting Goods Industry (WFSGI) is the world authoritative body for the sports industry officially recognized by the International Olympic Committee (IOC) as the industry representative within the Olympic Family. The WFSGI is an independent association with no objective of economic character for its own gain and formed by sports and sports-inspired leisure brands, manufacturers, suppliers, retailers, national/regional federations, industry and trade associations and all sporting goods industry related businesses.
COMMON AUDITING SOLUTION
Agreed standard for social & environmental requirements
One audit scope for all users (one single audit questionnaire)
User protocol prescribes harmonized audit mechanism/procedure
One single shared audit per factory
Costs for audits of shared factories are equally split
Audit report sharing on FFC – Fair Factories Clearinghouse
FFC has provided custom database services for WFSGI since 2017