We provide audit applications for iPhone / iPad and for Android handheld devices, connected directly to the FFC online application. The advantage to auditors of using handheld devices is they can capture and record information in real-time as they perform factory inspections. Immediately following the inspection the information can be uploaded to the server to generate audit reports and distribute them to compliance, sourcing and management to immediately inform purchasing decisions.
Here is an example of the iPhone login page and some of the options in the remote data management menu.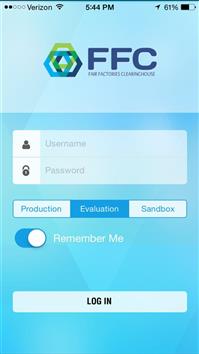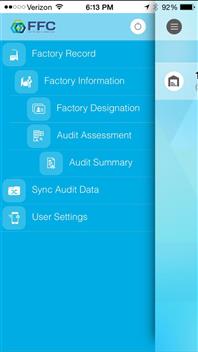 Here is an example of a login page for an Android device, and part of a page for entering corrective action information. Note the ability of the handheld devices to capture photos, video, audio and file evidence at the issue level so that it can be uploaded directly to the audit platform and inserted into reports automatically.